BLUE KNOB HALL GALLERY & CAFE
Current Exhibition
Thurs Oct 13th - Sat Dec 3rd
Earth's Treasures
with
Ten Green Bottles (Ceramic Sisters)
in the Solo Space
View exhibition
Coming Exhibition
Thurs December 8th - February 2023
The Artist's Choice
View exhibition
Andy Walker – Album launch – 'Calico Moonrise'
Sunday December 11th at 2.30pm
Local musician/singer/songwriter Andy Walker will be joined on stage by Michael Skinner for a performance of his debut album 'Calico Moonrise'.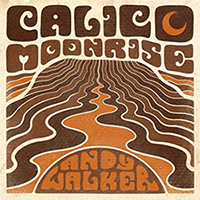 *** BLUE KNOB CAFE ***
Please check Blue Knob Gallery, Cafe & Ceramic Studio Facebook page page for what's on the menu each day, or phone after 10am for info or to place an order.
Cafe Hours:
Thursday 10am – 3pm
Friday 10am – 3pm
Saturday 8:30am - 3pm
Sunday 10am - 3pm
HOLIDAY CLOSING DATES
The Gallery/Cafe and Ceramic Studio will be closed from Thurs 22nd December and will be re-opening on Thurs January 12th 2023. This is a slightly longer, well earned break for all the volunteers. We couldn't do this without all those wonderful people and to all the locals, regulars and visitors who help keep this unique enterprise going.
Please note: Blue Knob Cafe will close from 1pm on Sunday 11th Dec and Sun 18th Dec for private functions
On behalf of Blue Knob Hall Gallery,Cafe & Ceramic Studio we wish you all the best for the festive season, and look forward to bringing you more art, food and friendship in 2023
BLUE KNOB BACK YARDERS
A Blue Knob Back Yarders table is continuing to operate on Saturday mornings from 8.30am – 12pm at Blue Knob Hall with fresh produce, honey, preserves etc, along with pottery from Blue Knob Ceramic Studio. Watch this space for future developments as it continues to grow.
Read more here .....

BLUE KNOB CERAMIC STUDIO
The studio is open on Thursdays – Saturdays 10-3pm.
Fee structure
Cost: $25 Joining fee and $10 to renew each year. This covers membership of the Ceramic Studio and the Gallery, with all the benefits of both.
Sessions: 2hrs/week for 8 weeks is $60 plus cost of materials and firings.
Please contact the Gallery if you would like more information or to be put on our contact list.
Read more about the Ceramic Studio here
MOORE WORKSHOP SPACE
There are currently no workshops programmed
For details of past workshops, please visit our workshop page here
BLUE KNOB CHOIR
Blue Knob Choir is back and meeting on Thursdays at 3.30pm at Blue Knob Hall
Blue Knob Hall Gallery 719 Blue Knob Road, Lillian Rock NSW 2480
Phone: (02) 66897449
bkhgallery@harbourisp.net.au
Blue Knob Gallery, Cafe & Ceramic Studio Facebook page