"The Fibre Show - Tactile"

Fri 31st May - Sat 20th July 2019

Blue Knob Hall Gallery's annual Fibre Show is on again. This year's theme 'Tactile' was inspired by the opening night talk last year where our guest talked about the tactility of fibre, how accessible it is to being touched and felt on the body or in the hand.

This is our one show a year that is expressly for Fibre artists to exhibit their many and varied pieces of work. The artworks must have the major component being made from or include fibre. We have welcomed all varieties of fibre from the natural to manmade. This year has brought in the hand painted or dyed, hand-woven, embroidered, felted, knitted, carved and sewn.

Every year we are surprised and delighted by what comes through the door. Scott Cater's beautifully crafted Silky Oak Coffee tables are juxtaposed with the delicacy of Pauline Ahern's wall hanging of rust dyed silk. Eric Smith's embroidery never fails to make you look twice as the eye is initially deceived by the beauty and delicacy of the embroidery, then the words can hit you with a punch. With the content being so disparate from the style his piece titled 'A Banner for the Brotherhood of Madness...' has once again shown how subversive embroidery can be. The exhibition runs until Sat July 20th.

Blue Knob Ceramic Artists of the month are Rebekah Seriah Webster and George Giannotis. Rebekah is an established artist whose ceramic work currently focuses on sculpture using paper clay. Her forms are very ephemeral and her exploration is inspired by the Inuit culture. George Giannotis's sculptural forms are very organic. He uses texture and generally mono colours for decoration although his recent works have included under glaze colours on a Majolica base glaze.

Blue Knob Cafe is going strong with Paul Scott at the helm and the volunteers who continue to support the community space with their ability to deliver the goods, literally. Saturday mornings are proving to be popular with the hearty breakfasts served up, and these are available every day all day along with all the menu items. We are open Thurs, Fri, Sunday 10am -3pm and Saturday 8:30 to 3pm with the Blue Knob Farmers Market also there until 12 pm on the day.

Artists & Friends The next lunch will be held on Thurs 27th June at 12.30pm with a set menu for $20 incl Main & Dessert.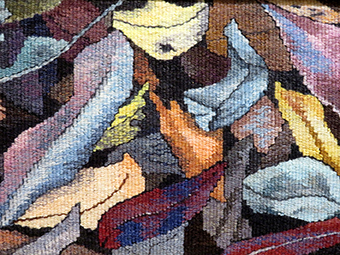 Linda Whitefeather

Blue Knob Hall Gallery 719 Blue Knob Road, Lillian Rock NSW 2480