"Poetica"
Fri 8th February - end March 2019

Poetica: The first exhibition for 2019 at Blue Knob Hall Gallery is 'Poetica'. It's been many years since we had this theme for an exhibition and have had many requests to hold it again. As there are always new artists joining this creative community at the Gallery it is being embraced anew.
Artists have selected lines from a poem, song or text to create a piece of artwork. There is a long tradition of artists being inspired by poetry or text, spiritual or otherwise, and the work has resulted in a variety of unique visual interpretations.
Opening night is on Friday 8th Feb, at 6:30pm with a set menu for $20 incl Mains and Dessert. Bookings are essential. Please phone the Gallery 02 66897449
Blue Knob Ceramic Studio – Artists of the Month
The Artists of the Month for February are Ali Walker and Trish O'Brien.
Ali Walker has had an extensive background in the arts and ceramics. Her work has involved an exploration in the use of local clay. 'Wild Clay' has become synonymous with her work and she has produced pieces with beautiful patinas and hues.
Trish O'Brien is an emerging ceramic student, using the local flora and fungi as an inspiration for her work. These are often functional as well as sculptural, and add another voice to the quality of work coming out of Blue Knob Ceramic Studio.

Artists & Friends Lunch
The next Artists and Friends Lunch will be held on Thurs 29th November at 12.30pm with a set menu for $20 incl main & Dessert.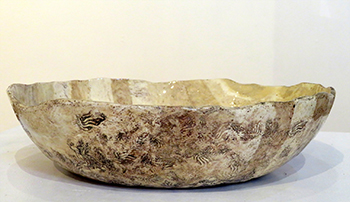 'Wild Reef' by Ali Walker

Blue Knob Hall Gallery 719 Blue Knob Road, Lillian Rock NSW 2480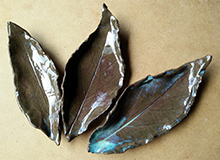 'Fallen' by Trish O'Brien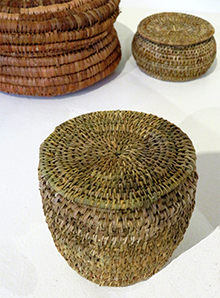 Woven Flax Pot by Amy Rosenberg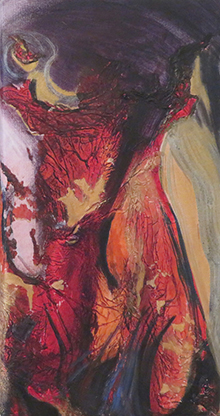 All hope abandon, ye who enter here..
By Wendy Hughes (Diptych detail)